3RD-FACTION.COM offers best services for INGRESS AR GAME. No matter what you need, we offer the right product. Get everything quick, safe and comfortable from our shop with the best prices. Purchase your virtual goods from the market-leading ingress store! For almost 5 years, 3RD-FACTION.COM had more than 25 000 of satisfied customers!
Today there are a lot of different online stores that sell ingress game goods. Some of them sell ingress items too. But NOT ALL of that shops are good and using them you have a chance to be scammed out. So we decided to write why you have to use only our shop...
7 SIMPLE RULES FOR ALL INGRESS AGENTS
1) WE DON'T HAVE OTHER WEBSITES!
Our website address (domain) is: https://3rd-faction.com
We don't sell anywhere else. We don't have other websites. We don't have trading agents! You can check if you are at real ingress-shop or not with the help of GOOGLE SEARCH. How to do this? Just open you browser, go to www.google.com and search any of this keywords: "ingress shop" or "ingress store" or "buy ingress items". You will find us on the top of google search.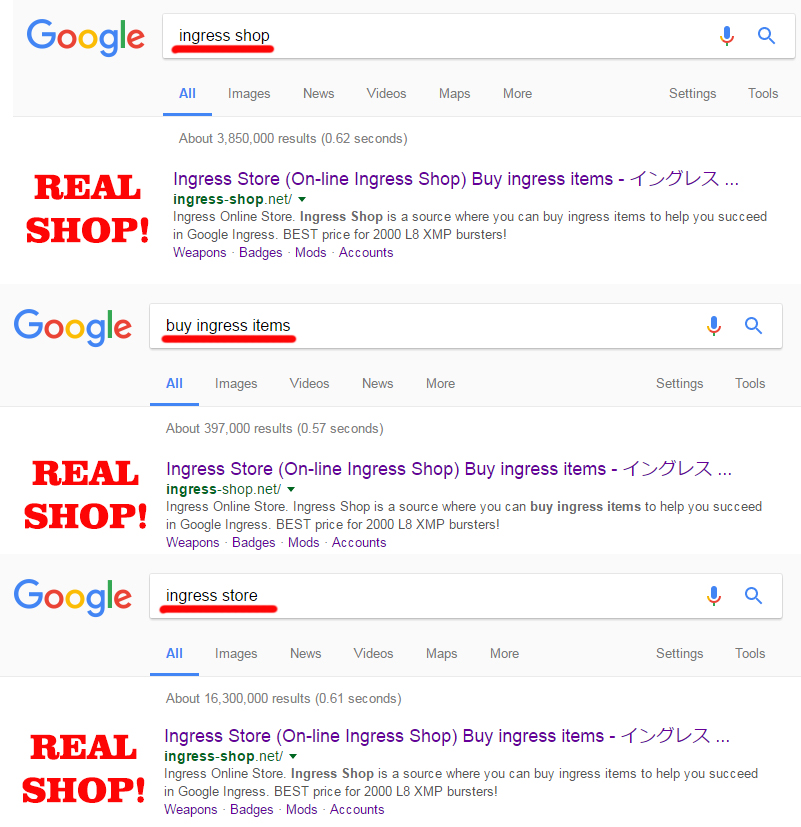 2) WE DON'T SPAM COMM!
We respect you and your privacy so we never spam in COMM game chat. We are playing ingress as you and we love this amazing game. We hate spam in COMM as much as you do. We will NEVER promote our shop with help of comm spam. So if you will see any messages from ingress sellers in comm be aware that you wont get any guarantees. We recommend NOT to buy anything from comm sellers/spammers.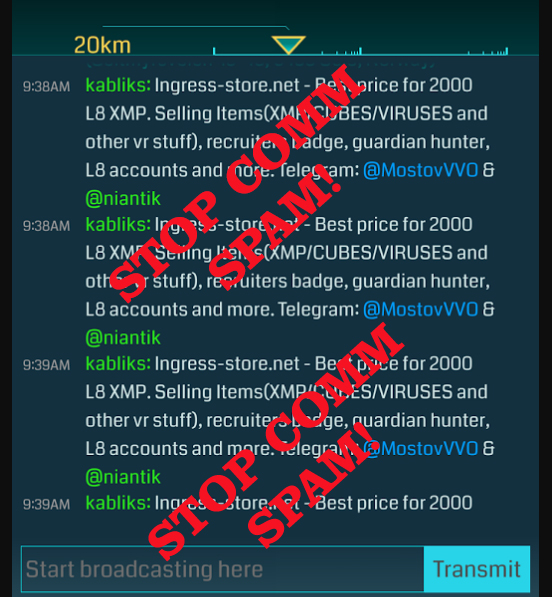 3) WE GIVE BONUS FREE ITEMS IN EACH ORDER
Everybody love presents. But usually we are getting presents only on holidays. Our TEAM wants to make a holiday for you each day. Thats why we are sending free ingress items with each your order. You can get free xmp bursters or power cubes or rare shiels or even axa, ada or jarvis just free as a present from our shop to you.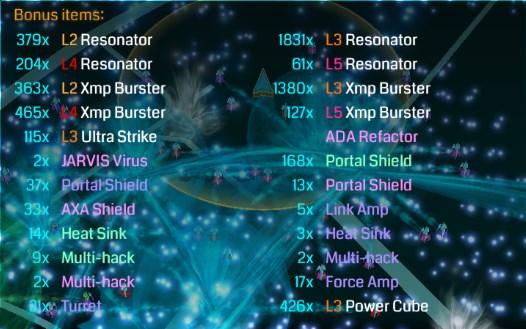 4) WE HAVE LOYALTY SYSTEM
We reward all our customers. For each purchase you are earning loyalty points. In your account you can exchange these points into money $$$ (discount) and use it with your next purchase. For each spend $1 you will get 1 loyalty point. 100 points can be converted into a discount voucher of $10. That's why it is profitably to buy ingress items in our shop.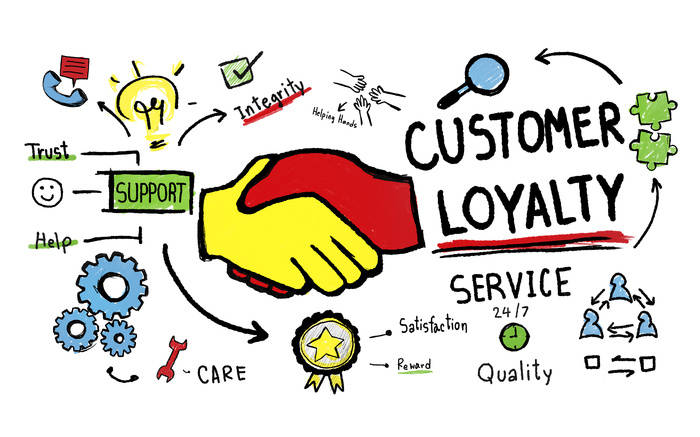 5) WE HAVE PRICE MATCH GUARANTEE
If you find ingress items that in stock at our store for a lower price at any other shop, We will match the price as long as the identical product is in stock at our store. Proof of the lower price is required. We cannot match sale prices or prices advertised on Amazon, eBay, other auction sites or closeout/discount sites. But in this case we can interesting you with a lot of free bonus items.

6) WE ARE ACCEPTING ONLY SAFE PAYMENTS – PAYPAL and BITCOINS.
We will never ask you to transfer your money anywhere else. If any seller is asking your credit card number or other personal payment information, don't believe him, it is a scammer! We will never ask your home address or something else. We're serious about guarding the security of your personal information and the details of any transactions you make. We take appropriate organisational and technical security measures to protect your data against unauthorised disclosure or processing. We use a secure server to store the information you give us when you register or make an order. Your account information and credentials - like passwords - are confidential. Make sure you keep this information safe, and don't share it with anyone else.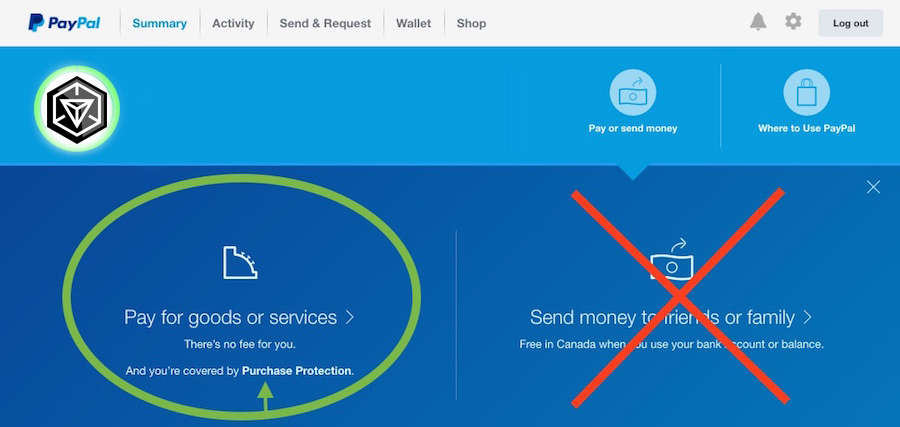 7) WE PROTECT YOUR PERSONAL INFO
We are contacting with you only from our shop email account: sales@3rd-faction. We dont use any other emails for contacting you. We don't use any other messengers for contacting with you.
IF YOU WILL HAVE ANY PROBLEMS WITH YOUR ACCOUNT OR ITEMS - IT IS BECAUSE YOU HAVE USED OTHER SELLERS. OUR TEAM WILL HELP EVERYBODY WITH THEIR PROBLEMS EVEN IF YOU HAVE USED OUR COMPETITOR'S SERVICE. WE PROTECT NOT ONLY OUR CUSTOMERS BUT ALL INGRESS AGENTS OF ALL FACTIONS! WILL BE GLAD TO HELP YOU WITH ANY YOUR PROBLEM.