Ingress Passcodes - codes that can be redeemed to gain Inventory items and they often also give a small amount of XM. Items can vary in level; most current codes give items the same level as the agent (up to L8). MODS and other non-level items are usually between COMMON and RARE MODS. But some passcodes from out TOP-100 LIST give out VERY RARE items like the Lawsons, Jarvis, Ada, Quantum Capsule and so on.These codes can be found in the internet, they are thrown into regional chat rooms, spread by Ingress activists on their blogs and twitter accounts.
TOP-100 Ingress Passcodes List
2d8zaxjwl2
3ouv7wu5a4
5NOY8NNT5N
mmjr8ek3ar28ejjy
80JDFITMAR
abaddon2ya92ov8
aegis9bg38nf5
motr4uv3ku63vagn
antimagnus9wm29qt5
bms24ak377ue
brainwave7xx77kf6
npv76ak993sw
CZJ36AK844BC
deaddrop2eu58qg5
dma28ak878yr
pfe76cfi539uh
evbh2gg8vm76pttj
fayb7xx2gc33repg
ffve2cb2na23ykdq
pov98ak835oh
gmcr9uq6fg92teky
human9on39gp9
jcw34ak264bo
quanta6ey28ay7
jfem4tw4pq78uxfn
jzv24cfi268nb
lvboynxaie
qqkt8ux5dj89udkc
QVY45AK823HK
rdka8ud6xk86demh
recursion8pj38fq4
rnh64ak593vc
rnra9kv8qt22rhpc
tqc94ak659pn
twxg6wx8ku75qfbf
uhr54cfi952pw
vfr87ak482wd
VFU38AK358FS
WKC35CFI993XJ
xkrq7tq5gy68kkjg
XVJ26CFI994TO
ede59f4ssj735zg
rex49s5f8t924kd
skk58attack484dp
psh79recursion544dt
cnq85past736vc
auk77puzzle859hf
ueb28ingress583fg
tkk89question297ob
bet45ak239w0
heg79j651k943fo
vno27nbd3j767vv
ryj39ysix288se
oev38ysix837ze
fac73ysix327wc
wjv55ysix898ad
rmb68e19325qs
ejq47e19786aw
dds84e19962mu
vys36e19525wd
zjk83e19893du
nwc45e19938jg
afq85ak435js
qvy45ak823hk
jpq87ysix939fh
eys33ysix728xb
zkm55ysix876kv
aqd63ysix256zc
wqq38ysix592hu
wbc47ysix297hb
kns53aic795vt
ayn662019294jb
tbz662019942mw
JJT772019589FB
owf662019787uz
DAT452019533TZ
FAB282019938CZ
creativity4pb44pf6
evolution2gu76gm3
jackland4dz47yf6
minotaur8bb28et5
cube8MK95JJ7
message6ca48vf7
creative3nc46wp7
cern2vb46cn7
cassandra3wh77rg4
spacetime4je35kf5
TBZ662019942MW
AYN662019294JB
EHF962019224NF
resist2ar69hr8
5noy8nnt5n
glyphs4gt83bm4
vfu38ak358fs
TWXG6WX8KU75QFBF
hdbc3re2dp43quum
2D8ZAXJWL2
bsf842018294sg
LVBOYNXAIE
POV98AK835OH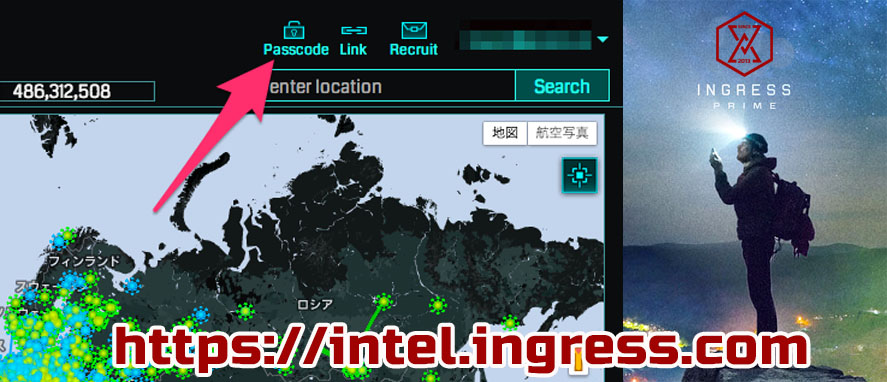 How to enter passcodes?
Android, Ingress Prime: Store - scroll down - enter passcode.
Android, Scanner Redacted: MENU - PASSCODES - Redeem Passcode.
iOS - impossible to use passcodes from scanner, function is blocked by game devs. Use Intel Map in browser, in the upper right corner of the page, click Passcode.
Passcode error messages
Passcode already redeemed – You have already used this passcode before.
XM object capacity reached – You have more than 2000 items. Try to delete low level items and use passcode againe.
Passcode fully redeemed – No longer available. Some passcodes are deleted by game devs. Shit happens(
Passcode circuitry too hot – Wait for cool down to enter another passcode – You have been submitting codes too quickly. It will take roughly 30 mins to be able to submit another code.